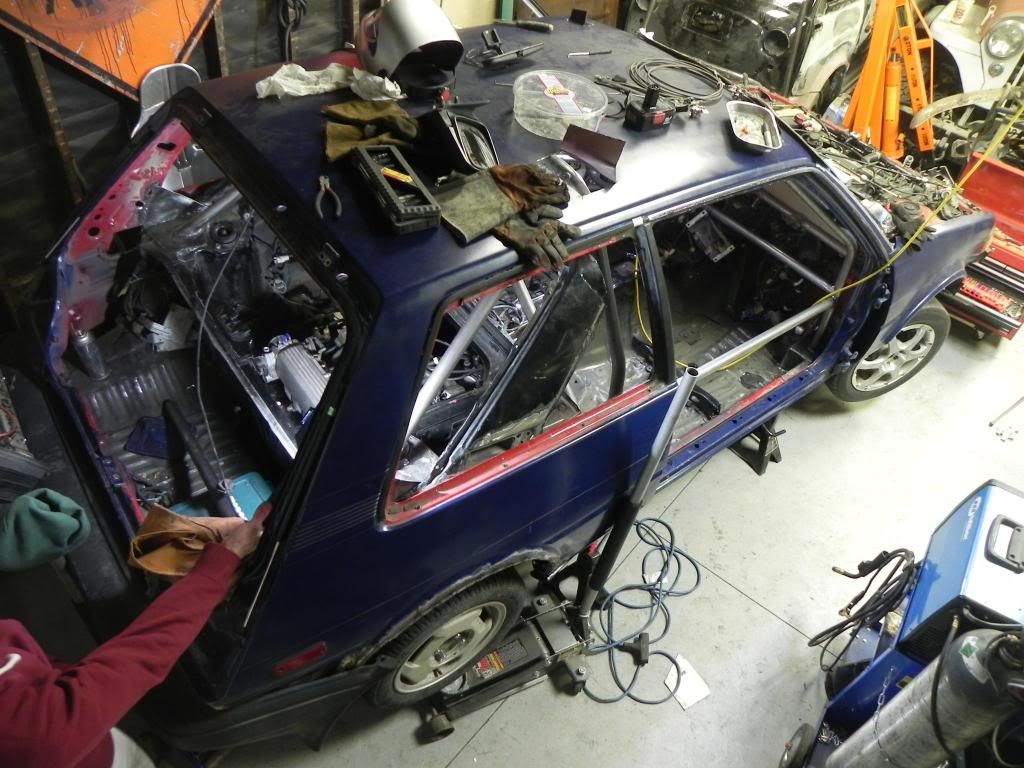 Rear engine is now mounted.
The new build is moving along nicely. The project is getting some coverage and discussion around the web.
I've been updating some build threads on various enthusiast forums where some Q/A is happening:
AE82.net
, A favorite little community specific to this generation of Corolla.
MR2OC
, The most authoritative MR2 community on the web.
The
24 Hours Or Lemons
forums.
Scott Ith, our new and hopefully regular teammate writes for Hooniverse and is a prolific automotive blogger. Here are articles he's done so far:
At Hooniverse:
Teaser
Build Update
Build Update 2
Build Update 3
At Scott's "Need That Car" blog:
Teaser