Paddock silliness.
The BFE GP in June was another great one. Our final position, 24 of 47 teams, would not lead you to believe what a good time we had at this race on and off track.
Bro Larry, in-law James, Bow, Will, bro James, bro Joe.
The team was a bit of a family reunion. The Jameses (brother and brother-in-law) joined us for their rookie race and did great. Brother James spun off once for our only black flag. Much better than my rookie race! Mom even came to spectate her first race and LOVED it.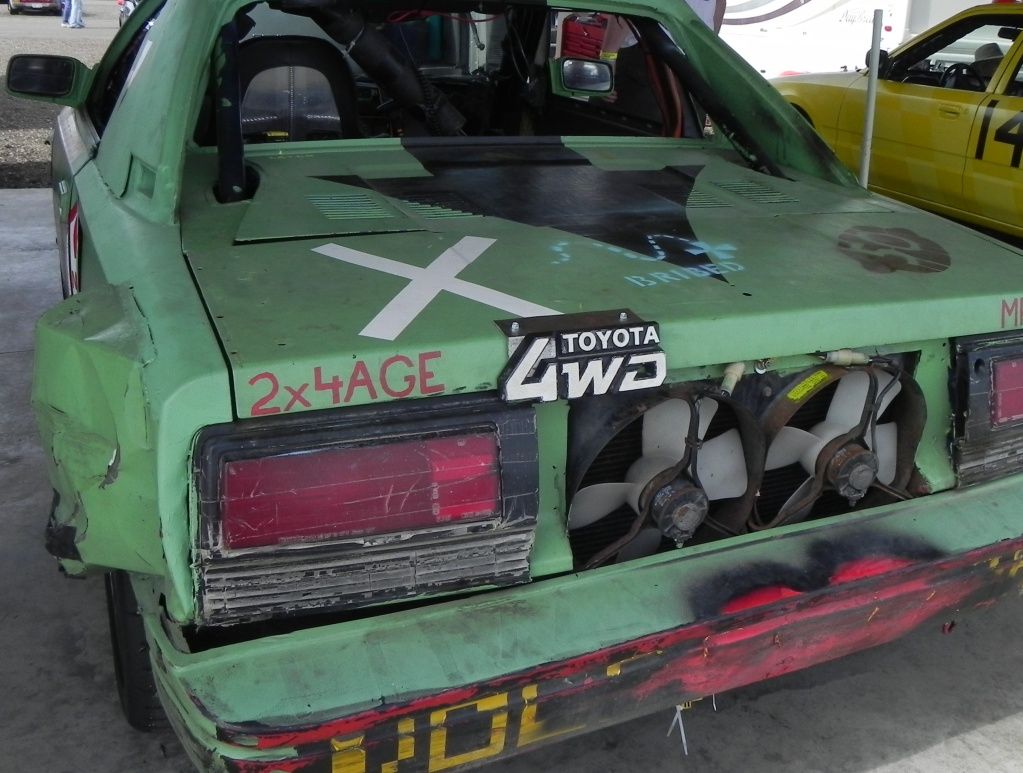 Yes it is.
Our position was basically killed when our fuel pump mysteriously quit. We dropped the tank and it started working, maybe just loose wires, but it cost us a couple hours of track time at the start of the race. So with the pressure off to place well, we proceeded to have a blast.
As usual at HPR, the race was stopped briefly for a thunderstorm. The temperature drop was welcome.
Queuing up after the storm.
I didn't drive until the last stint of the race. I settled in behind the second place car and stayed there for about two hours. I knew I was in trouble with fuel and the MRolla ran dry with about 5 minutes to go. That's about what a fuel stop would have cost us so it didn't matter much. It was anti-climactic for the team, but it didn't detract from how much fun I had.