Much going on lately. Here's a run-down:
Joe, Bow, and Randall ran the Snowspeeder at the debut race of
The Ridge
. They had a blast, worked through a few issues, and placed 15 of 45.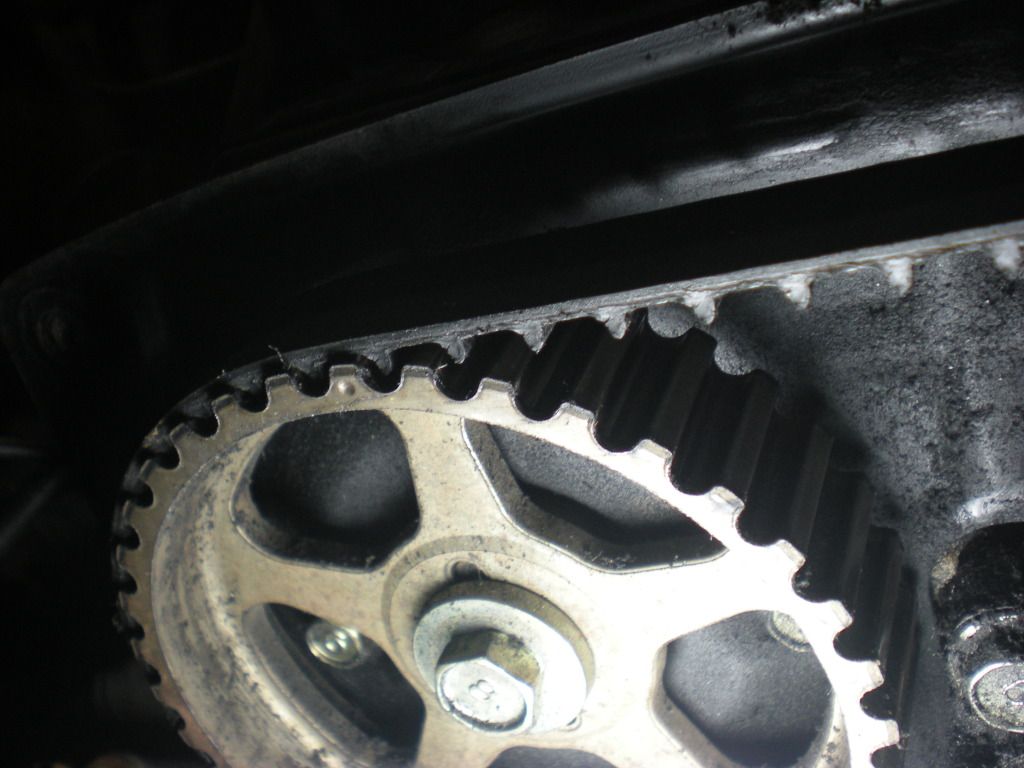 We're prepping the MRolla for the September Thunderhill race. Other than checking compression and fluids, no maintenance, much less upgrades, have been done to the front engine. The water pump held on through the Denver race but was dribbling, so this weekend Paul and Will got to work on that. When they opened the covers they discovered that the timing belt was far gone. Very lucky this didn't fail on track. I've never seen one so worn and still functioning.
We often find ourselves struggling to get the main pulley nut off our 4AGE engines. This time we fabricated a tool allowing us to hold the pulley and still torque the nut off with a breaker. It was handy this weekend and should be in the future.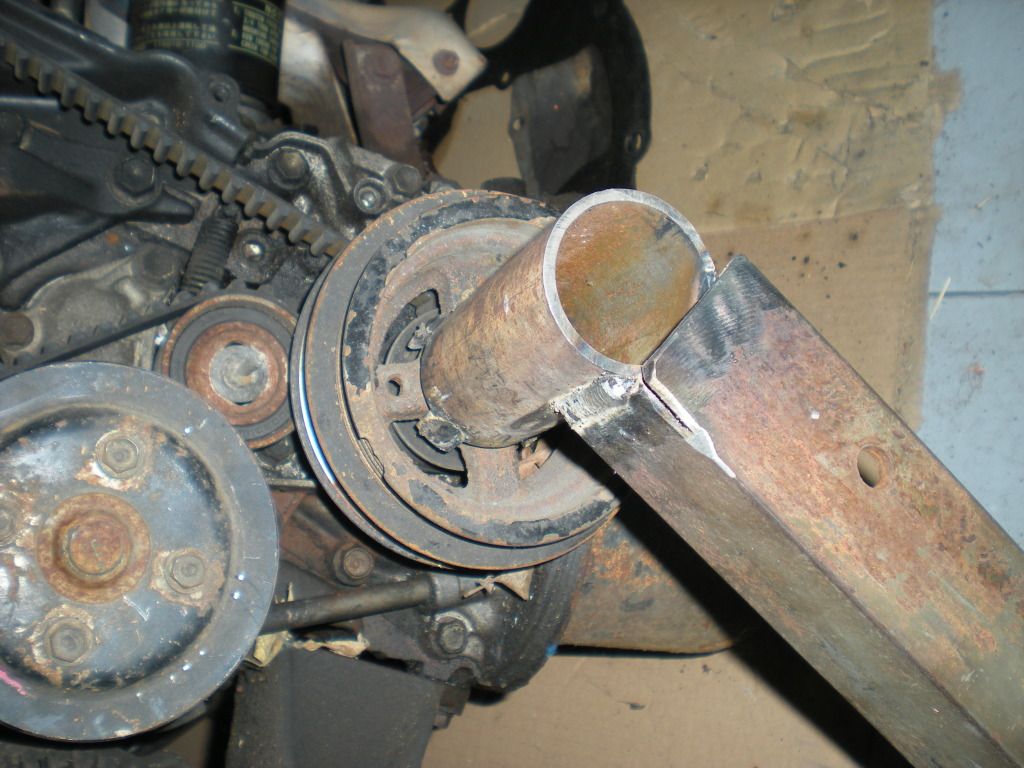 While Paul and Will did the water pump and timing belt, I started rigging a new manual kick-down control for the rear automatic transmission. I used a bike brake lever and cable, and shortened the shift lever in the process. What you see is the manual shift lever for the front engine's manual transmission, that also has a grip lever that will control the shift RPM of the rear automatic transmission. It will shift at about 5300 RPM when the lever is released, and at about 6500 RPM when the lever is activated. It doesn't sound like a lot, but we are optimistic this will improve our climbing and low speed corner exits significantly. Our secret (but published on our Farcebook page) weapon!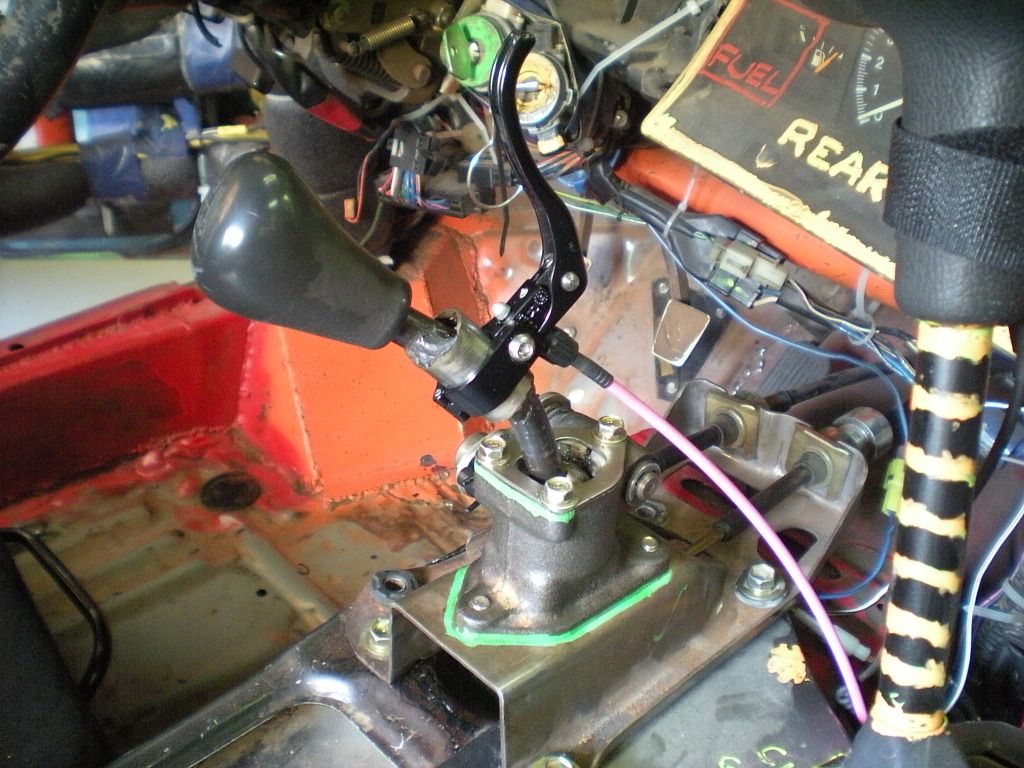 In non-racing news, I'm getting a new garage. In the last two weeks my old shack has been demolished and removed, concrete pumped, building and roof erected, and electrical installed. Some roofing, hanging the doors, and parking concrete will complete the project. This will allow me to house the "nice" car, as well as a project car, and a bunch of bikes. The additional concrete will be used for additional parking and parts car storage.
Knowing an increase in capacity is forthcoming, I have already obtained enough vehicles to surpass the additional space. I picked up a rusty but straight Corolla FX which is wimpy, carbureted, with disposable brakes and suspension, but has some body and interior parts that will be useful. Then in exchange for deliver of a giant old V8, an
AE82.net
fellow gave me an FX16 GTS, which looks like a good candidate to receive all the best parts from the three hatches.