The MRolla is "ready" for the first race of 2014. Engine compression is even and at tolerable levels. Alignment and brakes have been fussed over. New safety requirements have been met. Niceties have been added.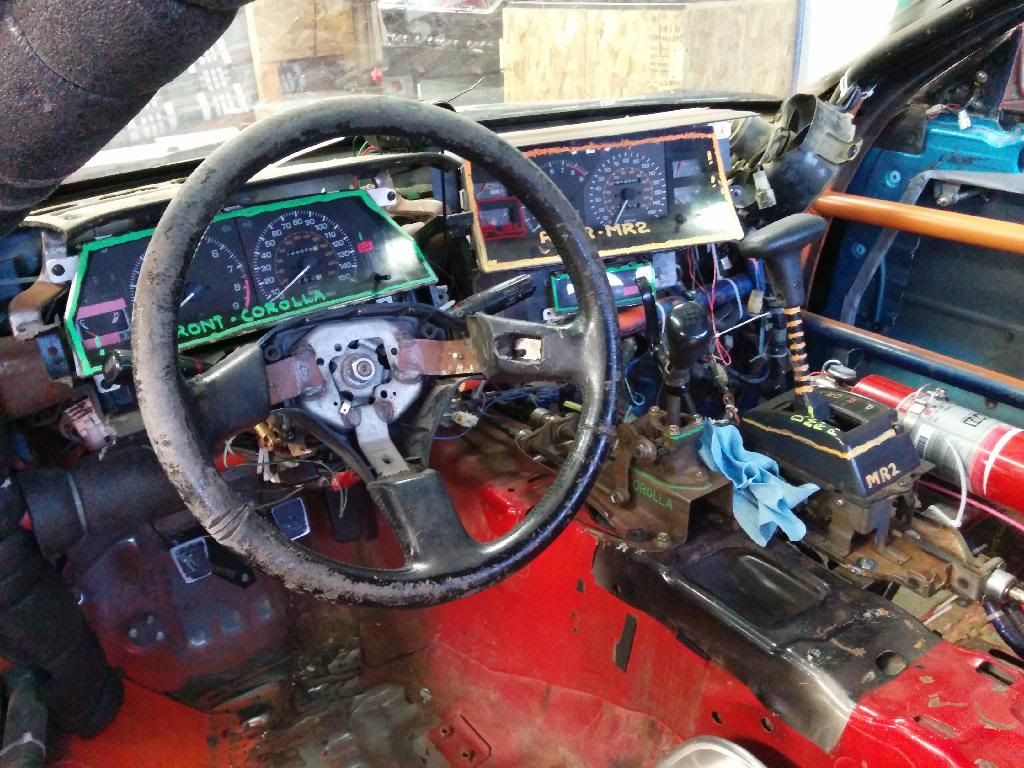 The new improved cockpit.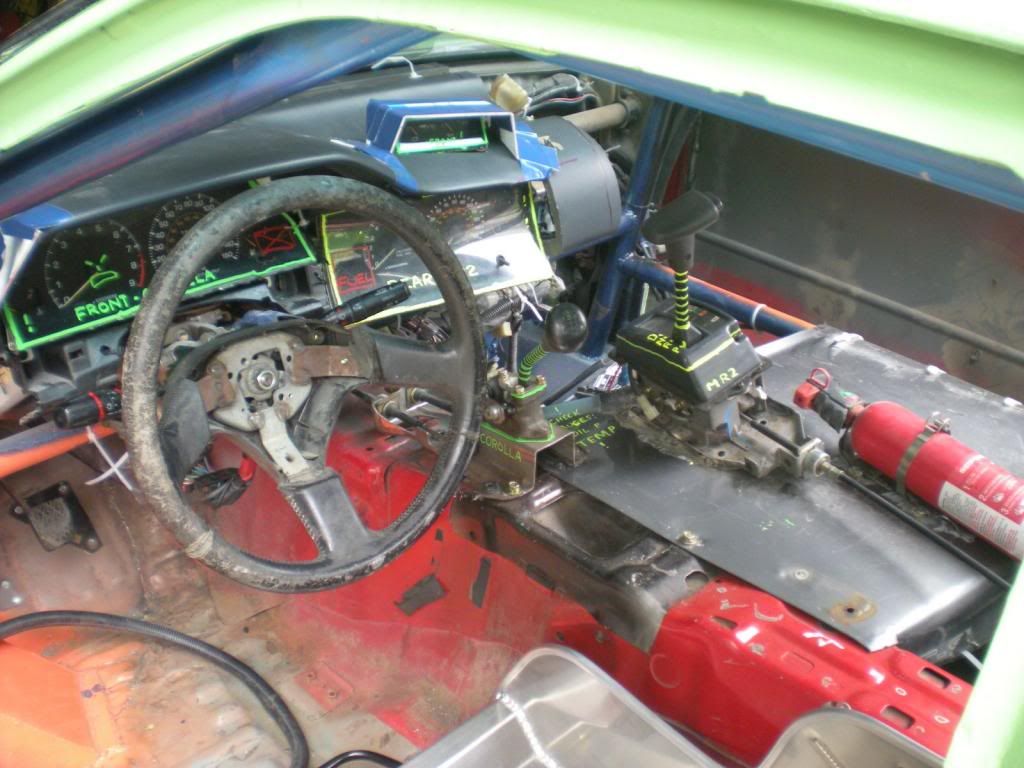 The original MRolla cockpit.
When we built our
second twin-engine lemon
, we applied much of what we had learned worked and didn't work in the MRolla. One result was a much nicer cockpit in the FX32. We went back to work on the MRolla updating the instrument layout, improving shifter and extinguisher mounting, and replacing the welded passenger door with a functional door.
Our door bars did not meet a new safety specification. We added a third driver's door bar and a second passenger door bar.
Lower door bar added.
One of my favorite aspects of racing shitty cars is you can paint them however you want and as often as you want. The aesthetic of the previous theme's brown had dwindled before the latex interior house paint had dried. In a marathon of OCD fueled grinding, we stripped the car down to exposed layers of paint and bare metal, then clear coated it. The result is almost not horrible.
Archaeological.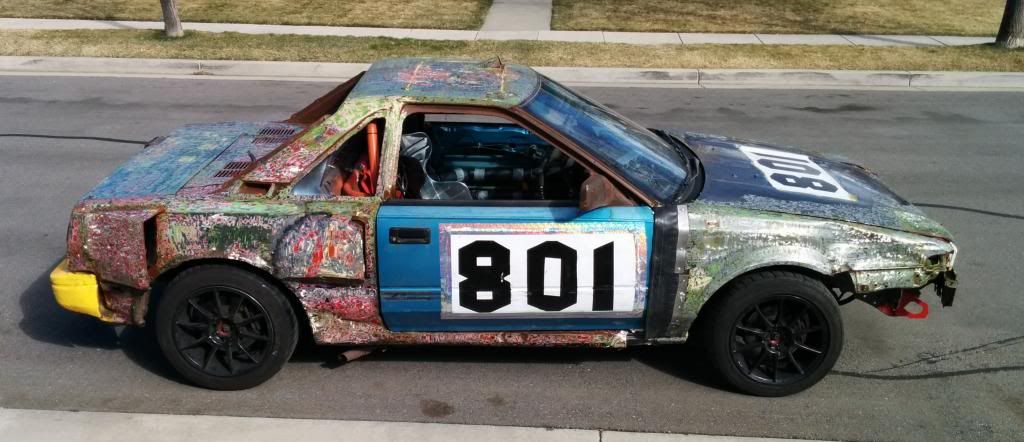 We cut the number from the old door and tack welded it to the new.
A new rear window to meet new safety specs.
Most of the latex paint just pulled away from the AE92 hood's factory finish.
We added a new rear window, now a safety requirement to protect the driver from potential rear engine bay fires.
Also we welded on some feisty new tow hooks.
A the end of the last race the only issue we had was the rear end gauge cluster was dead. This turned out to be a blown fuse. The car was otherwise about race ready. Along with mild to unseasonably pleasant weather, this was a relatively low-pressure and enjoyable race prep.