Look at the body roll! The stock Corolla springs are not enough.
Set the way back machine to Summer 2011. I'm finally getting around to posting more details about the BFE GP at High Plains Raceway outside of Denver.
The first thing to note is that I had none of my usual teammates with me. I ended up with a great team of volunteers from across the west. Ron De Bruin, Steve McDaniel, and Brandon Spears all operate teams in the Bay Area, and Brandon also operates a team in Texas where he lives. Zev was our Denver local who has had several of his German tuned cars published and is a regular the High Plains Raceway.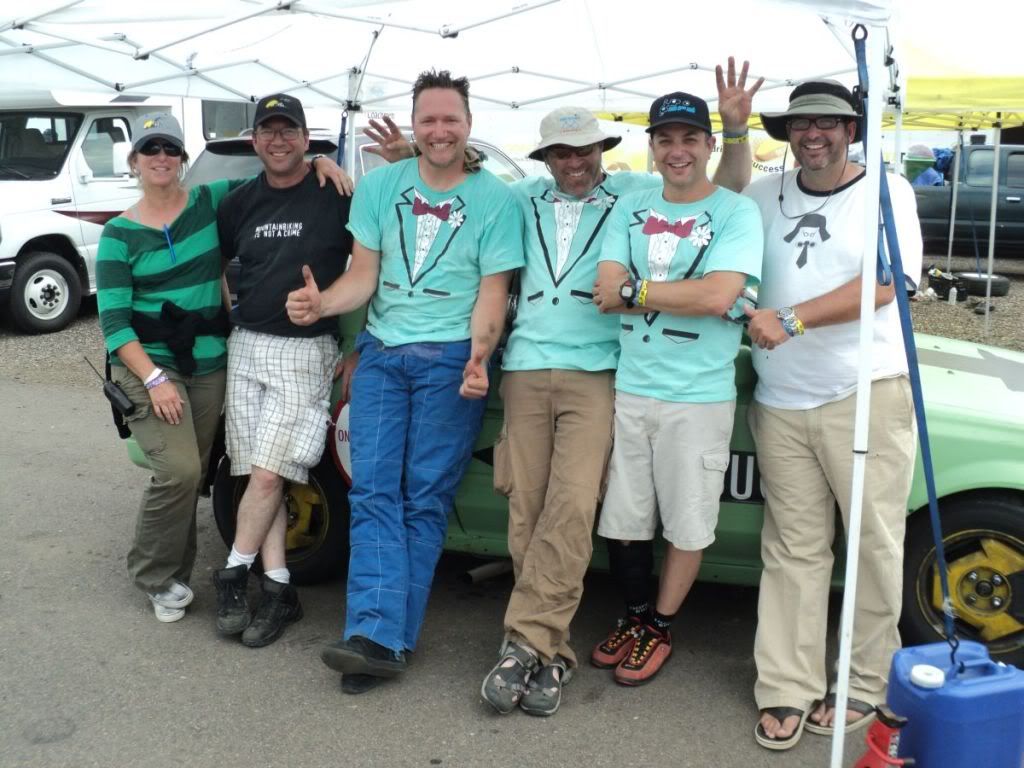 Pam and Ron, me, Steve, Zev, and Brandon.
John being evil. He busted us for floppy battery clamps.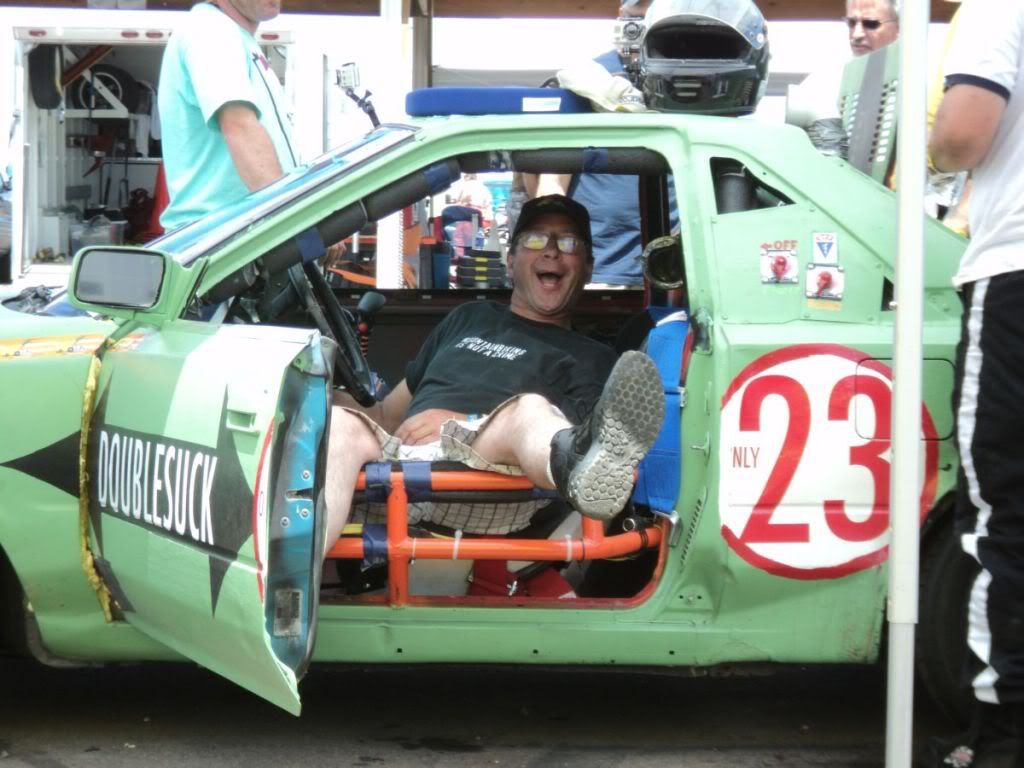 Ron hams it up.
It was great to see former teammates Mark Jr and Sr fielding this 928 pinata.
Cheap pads went from brand new to this in less than 2 hours.
This was the second race for the MRolla and it developed a curious glitch. We were among the fastest cars for some fun interval and then the rear engine would die, always at the end of the fastest straight. Because the shared fuel pump was controlled by the rear engine, when it would die the front engine would sputter out seconds later and leave us stranded. We checked every imaginable cause and nothing resolved it. After cooling off in the paddock for a while it would finally start back up and we'd go back out for another riotous 45 minutes.
45 minutes must be up.
After analyzing the log we noticed this was occurring every 45 minutes. So we started doing pit stops every 40 minutes, to let the car rest briefly. We managed to avoid the issue for most of day 2, but towards the end of the race the interval was getting shorter.
Before the next race Paul and I wired the fuel pump to be independent of either engine, checked fuel pressure, and sorted out an ignition problem, and everything seemed fine at the next race, but we still are not positive what resolved this failure.
Packed up just in time.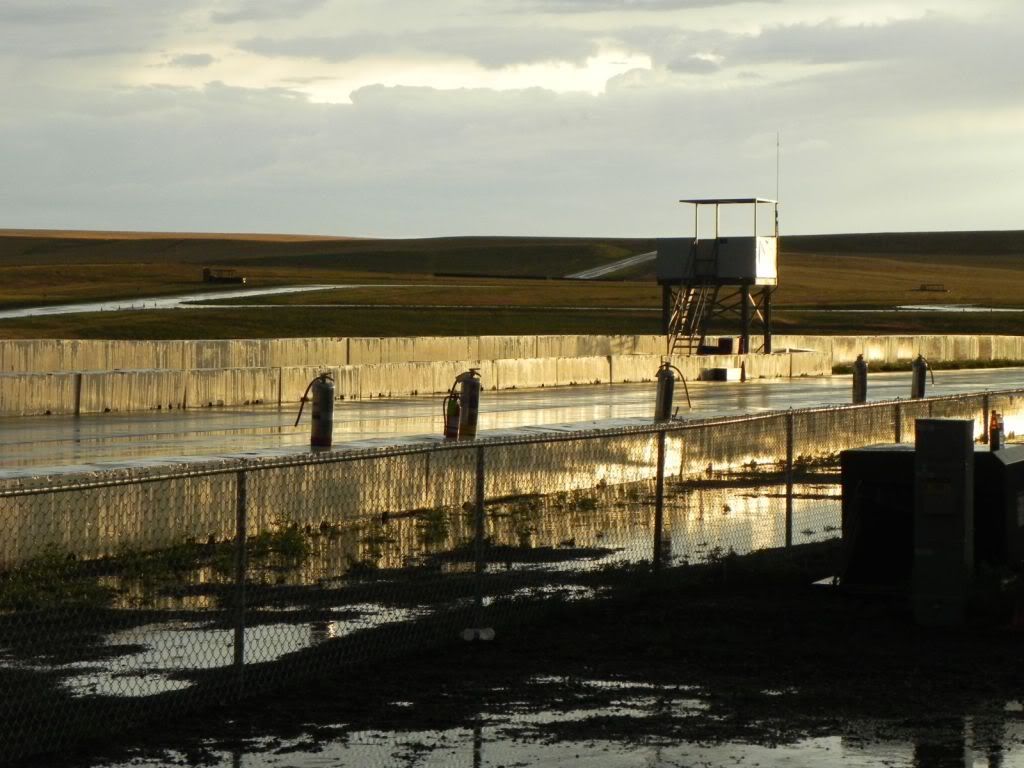 They had to end racing early one day due to weather.
Live weather map. We were in the middle. Tornado danger in white.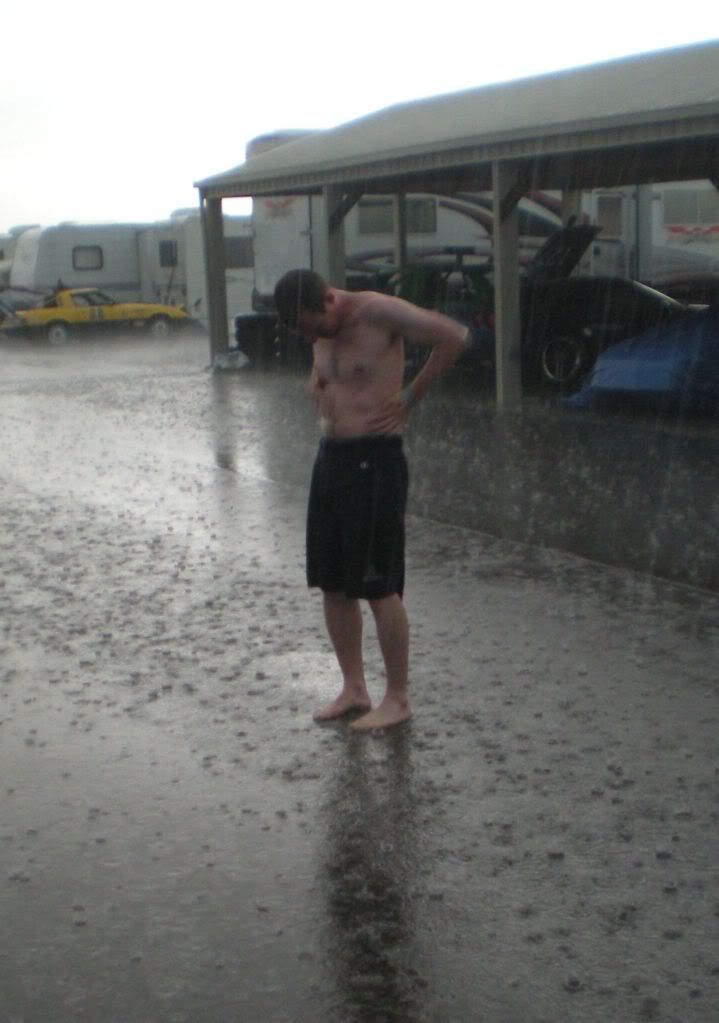 Random driver soaping up.
The weather was extremely dramatic every evening. Denver had actually flash flooded the days before the race and we were under tornado warnings often.
As usual we all had a blast. The car was being flaky, but we all had good track time. The challenges were just another part of the fun. Thanks to a great team!